I haven't been keeping up with updating recent photos of the kids, here or on Facebook. So, here are a few from the last three weeks or so. :)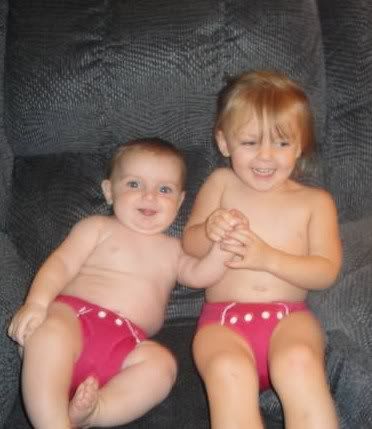 Sam and Jocelyn in matching diapers, being cute.
He made the 'poop face', so I sat him on the potty for a little bit.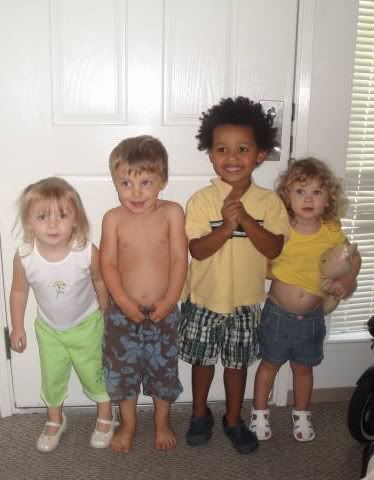 Cutie cousins.
"Where's your belly?"
Yummy! First time eating solids.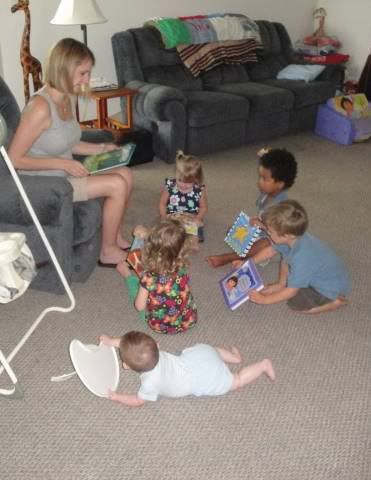 Story time with Aunt Stacey.
Daddy/Daughter Rock Band.
Happy Joey face.
Trevor helping Jocelyn put her sparkle shoes on.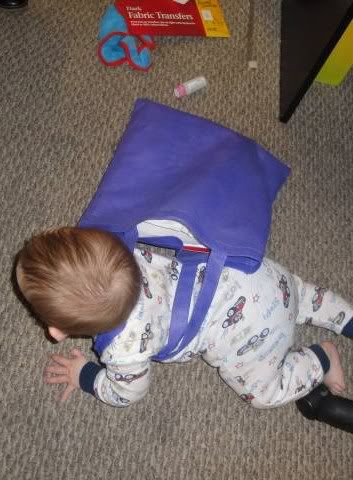 Don't know how he managed this, but it looks like he wants to go shopping!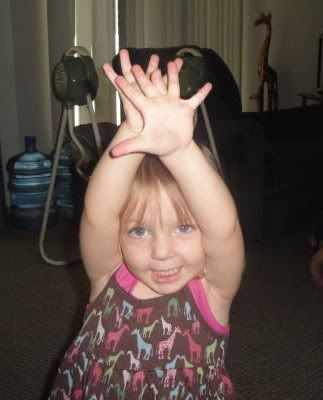 Jazz hands!!!
Secure in his manhood.
My sweetie pies.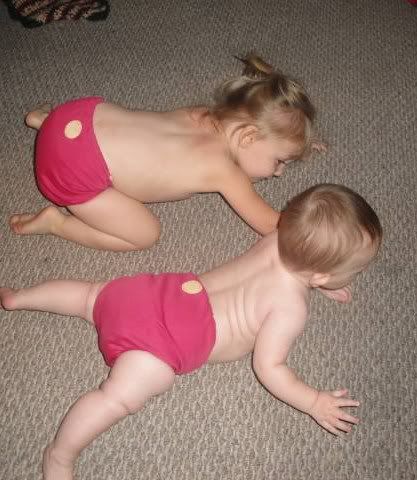 Crawling lesson.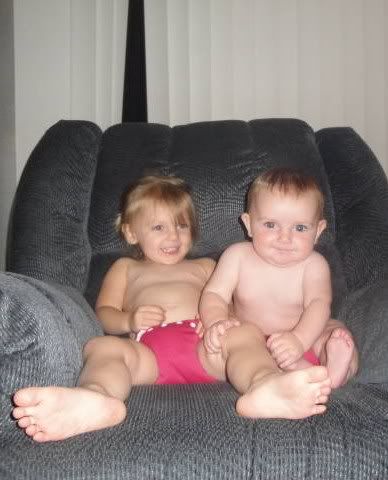 Just chilling.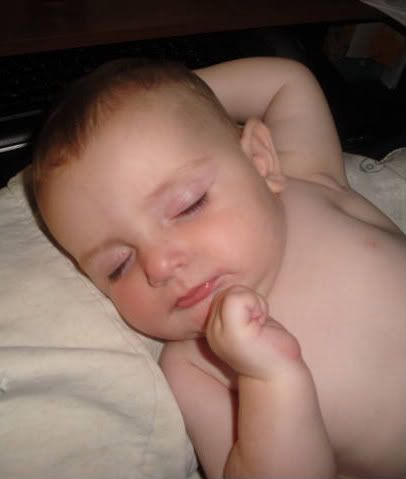 Sleep posing.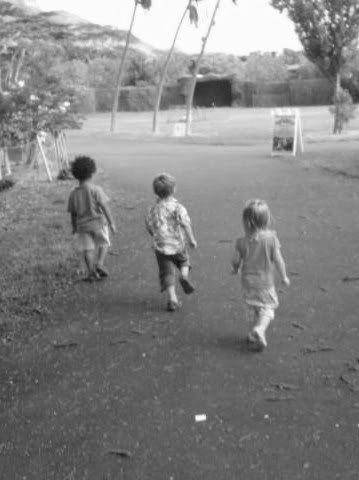 In step at the zoo.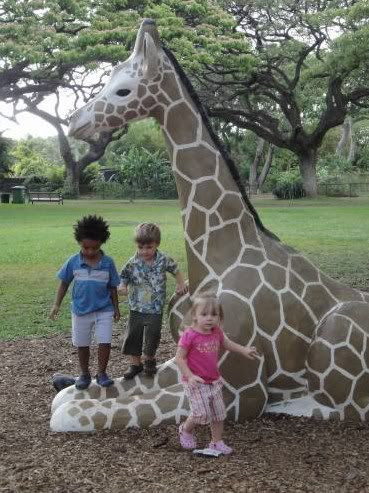 More zoo time, with my favorite thing at the zoo!
Pictures from today:
Brother and sister...he tries to eat her shoes, so she gives him a pacifier.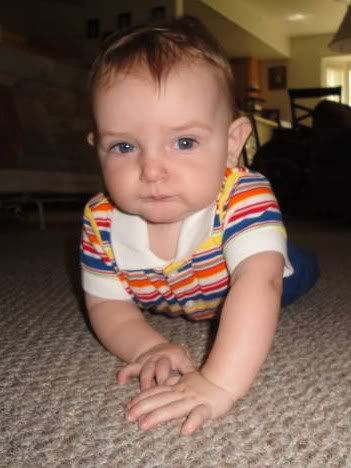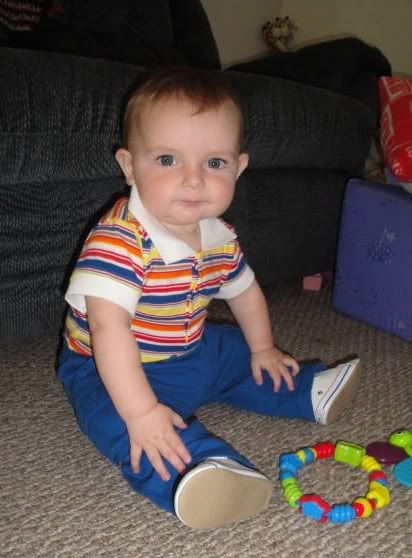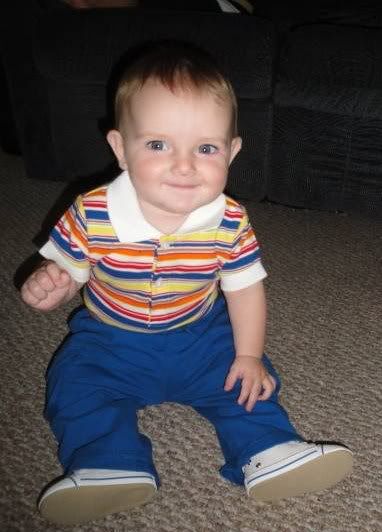 Sam, just being a stud. Brad said, "Hey Sam, the 80s called and they want their shirt back". I'd just like to point out that I got this outfit (shirt, pants, and shoes) for $7.50 at The Children's Place yesterday. Deal! And, I think it looks good on him!