Okay, for those of you who read my sister Stacey's blog, you will probably think I am copying her. Well, I am. But, I should note that copying someone is supposed to be the highest form of flattery. So, I figured why not do a 'Top Ten List' blog AND flatter Stacey, you know, killing two birds with one stone?
This is not going to be a weekly thing, like Stacey's list making. I just wanted to try one because it looked like so much fun. Plus, my subject matter has earned so much of my respect, admiration, and love that I had to express it somehow.
The following are the top ten reasons that Cori Gentry is the greatest (in no particular order):
#1 - Cori and I have never met face-to-face, yet she sent me over 20 text messages while she was in labor! How cool is that?
#2 - Cori is very educated and knowledgeable about the things that she has strong opinions about, yet she won't judge you (out loud) for disagreeing with her. Well, maybe, but she will be nice about it.
#3 - Cori says things like, "to create the illusion of progress, I'm going to blog about packing... instead of doing it. I'll pack tomorrow... maybe." :) She is honest!
#4 - Cori made an 8-minute long video of herself trying to drink a glass of castor oil. She is capable of turning her pain and suffering into entertainment for others. I love that.
#5 - Cori and I have talked about poop, hemorrhoids, suppositories, episiotomies, sex, crotch pains, and worse...like we were talking about the plot of a Disney movie...yet, we have never actually SPOKEN to each other. Also, she is the only other person who gets super excited about cute cloth diapers, and that makes me feel better about my obsession.
#6 - Cori has an amazing husband, whom I have also never met, but I know enough about him to assume that most wives should be envious of what they share. Plus, he's in a band.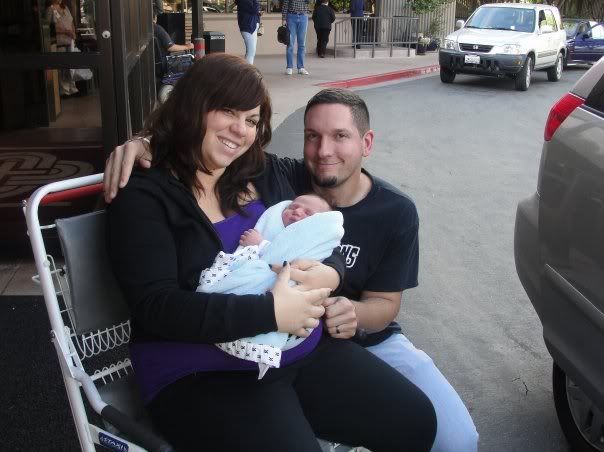 #7 - Cori is a great writer. This is a huge deal to me because I really like her stories, and I wouldn't be able to enjoy them quite so much if she didn't use proper grammar, spelling, and punctuation in her writing. Her exceptional blogging talent has even led me to overlook her occasional usage of the
word
'prolly'. :)
#8 - Cori's son and my son have the same birthday!
#9 - Cori is a trooper. She survived a super long and hard labor with a "that-wasn't-so-bad" kind of attitude. She has made me aware of how grateful I should be for so many things, just by being grateful for things herself.
#10 - Cori is gorgeous. She has a great smile and doesn't need hair extensions and false lashes to make pregnancy look good.
I can't wait to actually meet Cori and her family someday! We are going to write a pregnancy book together, eventually, after we have each had a few kids. Look forward to it's release in 2017.